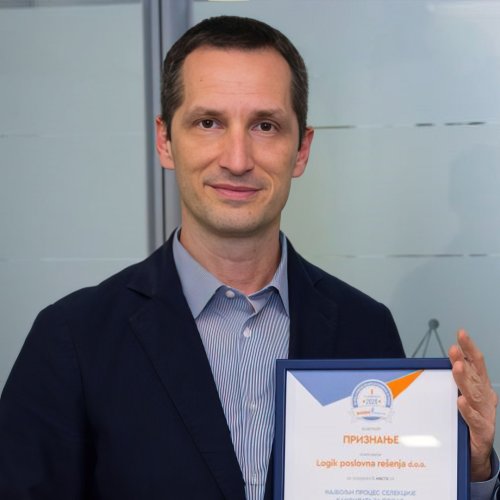 Veljko Radovanović
CEO @ Logik
Born in Niš, where he graduated from the Svetozar Marković Gymnasium – a specialized department for gifted mathematicians, and then the Faculty of Electronics with an average grade of 9.56. In addition to formal technical skills, he also has extensive informal education and broad knowledge of business, primarily business processes and information systems implementation. 20 years ago, he founded Logik business software, a company that today has more than 3,000 clients offering business solutions for business monitoring, retail sales and fiscalization as well as on-the-go work for businesses that have a lot of activities in the field. Socially active and prominent member of numerous business associations: SAM (Serbian Association of Managers), Serbian Chamber of Commerce, Association of Electronic Communications and Information Society, NiCat (Niš Cluster of Advanced Technologies). Member of the Council of the Professional Association of Software Producers of Serbia and president of the Section of Software Producers PKS Niš of the Chamber of Commerce of Serbia. Frequent lecturer at business conferences.
Предавање
Panel: Digital business solutions from Serbia
After we evaluate the research and see how and to what extent businesses use digital technologies and solutions in business, we will talk to representatives of local software companies that develop business solutions for the domestic, regional and foreign markets. What is their impression of the state of the market and what are their experiences in cooperation with micro, small or larger companies from Serbia. We will also answer the question of how different our companies are from the region and abroad, but also through positive examples and see how our traditional businesses win in digital transformation.