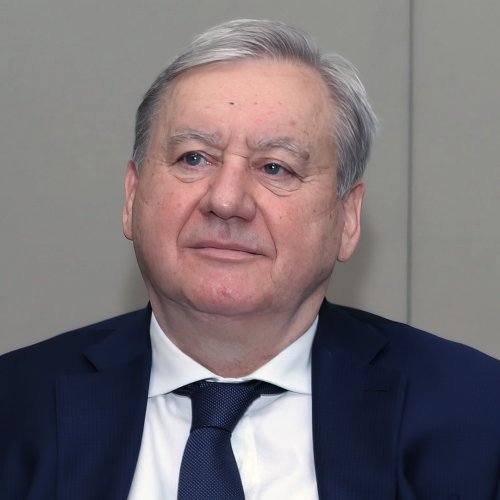 Dragan Marković
President @ ITN Group
Dragan Marković is a professor at the Faculty of Mechanical Engineering at the University of Belgrade, head of the Department of Agricultural Mechanical Engineering, corresponding member of the Academy of Engineering Sciences of Serbia and president of ITN Group.
Prof. Dr. Dragan Marković graduated from the Faculty of Mechanical Engineering in Belgrade in 1982, then received his master's degree in 1987, and defended his doctoral dissertation in 1991. After graduating in 1982, he got a job at the company 14. oktobar Kruševac – Belgrade Development Institute, where he worked on the development of construction and agricultural machinery. Since 1984, he has been working at the Faculty of Mechanical Engineering in Belgrade, at the Department of Agricultural Mechanical Engineering, first as an assistant, since 1993 as an assistant professor, since 1998 as an associate professor, and since 2002 as a full professor. In engineering and professional work, he is a member of the Chamber of Engineers of Serbia, the author of 14 patents, 6 of which have been realized and are being serially produced today.

In 1992, he founded, with his wife Vera, a private company – ITN Group. Created with the vision of developing and implementing new technologies and techniques in agriculture and the food industry:
– ITN Group today is considered a regional leader in: – Engineering and distribution of specialized agricultural machinery in agriculture
– ITN AgroTech, – Engineering, design, production and assembly of complete technological lines and equipment, industrial refrigeration systems, electrical equipment and software for the food and beverage industry according to the "turnkey" system
– ITN FoodTech, – Processing, final packaging and export of frozen fruits and vegetables directly to hypermarkets around the world – ITN Eko Povlen.
ITN Group employs young, highly educated personnel. It mainly exports its products and services (over 70%) to the EU, UK, Russia and many other countries. All projects of ITN FoodTech are carried out according to the turnkey system: Frikom, Friglo, Carnex, Agrokor, Podravka, Pik Bečej, PKB-Al Dahra, Nectar, Podrum Palić, IMLEK and many others.
Предавање
Panel: Family businesses and the next level
The tradition of re-established private entrepreneurship in Serbia is only a little more than 30 years long. This usually means that those generations who founded the first private companies in their youth and prime of life are now at an age where important decisions have to be made regarding the next few decades of the company. The process of introducing the second generation into the business, or the professionalization of the company, is not simple. There are centuries of tradition and experience in the world that can be referred to. With us, such ventures are still pioneering, but we believe that good examples of business transition are very important as an inspiration and indicator that a real business outgrows the people who created it.