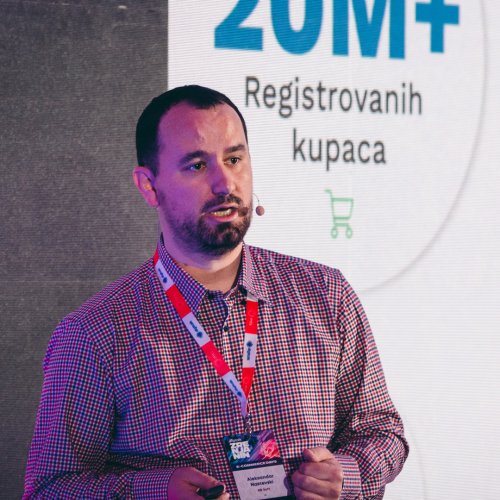 Aleksandar Nastevski
Founder & CEO @ NB Soft
Aleksandar Nastevski is the founder and director of the company NB Soft, which has been supporting the improvement of its clients' e-commerce business for 13 years through the e-commerce platform NB Shop, which has more than 20 million registered customers, more than 4 million users per day and more than 200 million completed orders. They are present in over 14 different markets. Guided by the motto "Be better today than yesterday" as a system architect and senior developer, Aleksandar still likes to solve the challenges of electronic commerce, and he finds confirmation of a job well done in the satisfaction of merchants and their employees during operational work on the NB shop platform.
Предавање
Panel: Digital business solutions from Serbia
After we evaluate the research and see how and to what extent businesses use digital technologies and solutions in business, we will talk to representatives of local software companies that develop business solutions for the domestic, regional and foreign markets. What is their impression of the state of the market and what are their experiences in cooperation with micro, small or larger companies from Serbia. We will also answer the question of how different our companies are from the region and abroad, but also through positive examples and see how our traditional businesses win in digital transformation.